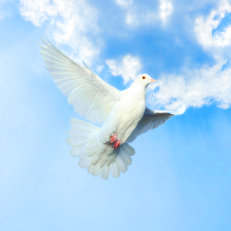 Esther Davis
January 1, 1942 - August 5, 2017
ESTHER DAVIS
MUSCATINE, Iowa - Esther Davis, 75, of Muscatine, formerly of Liberia, passed away on Saturday, August 5, 2017, at Unity Point Hospital - Muscatine.

Graveside service will be held at 11 a.m. on Friday, August 18, 2017, at Greenwood Cemetery. Visitation will be from 10 until 11 a.m. on Friday, August 18, 2017, at the Ralph J. Wittich-Riley-Freers Funeral Home. Online condolences: www.wittichfuneralhome.com


Esther was born on January 1, 1942, in Liberia, the daughter of Zeka and Mary Davis. She married Youbor Davis.

She attended Calvary Church in Muscatine.

Survivors include her children, Jonason Chelley of Muscatine, Friday Chelley of Minnesota, Amos Chelley, Sunday Chelley and Deh Chelley all of Africia, Manie Chelley of Muscatine, and Jackson Chelley and Dexson Chelley also of Africia; one brother, Samuel Harris of Missesota; and one sister, Adolphus Davis of Muscatine.

She was preceded in death by her parents and her husband.
... Read More
No Photos Yet

Add one now
What will you miss most about Esther?
What is your favorite memory of Esther?
How did Esther inspire you?
What made Esther so unique and special?
No Tributes Yet

Add one now
No Videos Yet

Add one now
Esther Davis's online obituary has been made permanent courtesy of Obitio Online Obituaries.