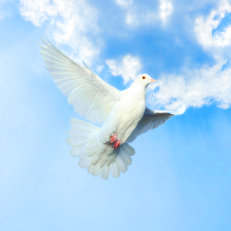 Celestino Franco Nunez
May 19, 1936 - September 8, 2017
CELESTINO FRANCO NUNEZ
MUSCATINE, Iowa -- Celestino Franco Nunez, 81, of Muscatine, passed away on Friday, September 8, 2017, at his home.

Funeral Mass will be 10 a.m. on Monday, September 11, 2017, at St. Mathias Church. Burial will take place in Greenwood Cemetery. A time of food and fellowship at Gannon Hall will follow the burial. Visitation will be from 4 until 7 p.m. on Sunday, September 10, 2017, at the Ralph J. Wittich-Riley-Freers Funeral Home.

Celestino was born on May 19, 1936, in Mexico, the son of Elpidio Franco and Juvencia Nunez. He was married to Cristina Medina for 58 years. She preceded him in death.

He was a member of Ss. Mary and Mathias Parish. He also enjoyed playing baseball in his younger years and watching soccer.

Those left to honor his memory include three sons, Elpidio Franco and wife, Mayela, Jose Franco and wife, Virginia, and Jose C. Franco and wife, Clara; three daughters, Alicia Rivas and late husband, Francisco, Aurora Olivas and husband, Andres, and Cristina Murillo and husband, Jose M; 18 grandchildren; three great-grandchildren; one brother, Jose Manuel Nunez; and one sister, Justina Franco Valdez.

He was preceded in death by his parents and siblings, Tomasa Franco, Rafael Franco, and Severina Franco.

... Read More
No Photos Yet

Add one now
What will you miss most about Celestino?
What is your favorite memory of Celestino?
How did Celestino inspire you?
What made Celestino so unique and special?
No Tributes Yet

Add one now
No Videos Yet

Add one now
Celestino Franco Nunez's online obituary has been made permanent courtesy of Obitio Online Obituaries.