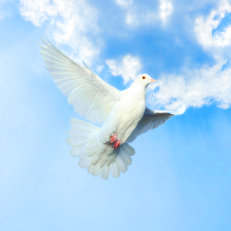 Viola L. Vander Horn
June 21, 1924 - November 30, 2017
VIOLA VANDER HORN
MUSCATINE, Iowa - Viola L. Vander Horn, 93, of Muscatine, passed away on Thursday, November 30, 2017, at the Donnellson Health Care Center in Donnellson, Iowa.

Private Services will be held and there will be no visitation. The Ralph J. Wittich-Riley-Freers Funeral Home is in charge of the arrangements. Online condolences: www.wittichfuneralhome.com

Viola was born on June 21, 1924, in Muscatine, the daughter of John and Hazel Miller McKillip. She married Henry Vander Horn on March 29, 1942, in Kahoka, Missouri. He preceded her in death.

She and Henry owned and operated a grocery store in Delhi, Iowa. She enjoyed quilting, sewing, cooking, and spending time with her grandchildren and great-grandchildren.

Those left to honor her memory include her son, Donald Vander Horn of Arkansas; her daughter, Pat Guertin of Muscatine; four grandchildren, Joshua Guertin, Jason Vander Horn, Joy Vander Horn, Nathan Vander Horn; nine great-grandchildren, Alyssa, Bethany, Caleb, and Megan Guertin, and Ryker, Avery, Nicholas, Jacob, and Jenna Vander Horn.

She was preceded in death by her parents; her husband; one son, Henry W. Vander Horn Jr.; and seven brothers and sisters. ... Read More
No Photos Yet

Add one now
What will you miss most about Viola?
What is your favorite memory of Viola?
How did Viola inspire you?
What made Viola so unique and special?
Jean K Brown
Dec 9, 2017
It is so sad to lose the last of 5 Aunts. Aunt Vi was an inspiration to me with her devotion to cousin Henry. I know she is in a better place and Henry and Bobby are so happy to see her.
Maggie Blaisdell
Dec 8, 2017
My thoughts and prayers are with your whole family. Love to you all.
Mary Ann Kopf
Dec 7, 2017
Pat, My sympathy in the loss of your mother. I remember sweet Vi and that great smile of hers. May our Lord comfort you and your family.
No Videos Yet

Add one now
Viola L. Vander Horn's online obituary has been made permanent courtesy of Obitio Online Obituaries.