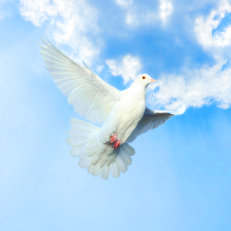 Clyde M Klein
November 28, 1945 - December 21, 2017
CLYDE KLEIN
MUSCATINE, Iowa - Clyde M. Klein, 72, of Muscatine, passed away on Thursday, December 21, 2017, at the University of Iowa Hospitals and Clinics.

Private funeral service will be at a later date. The Ralph J. Wittich-Riley-Freers Funeral Home will be in charge of arrangements.
No Photos Yet

Add one now
What will you miss most about Clyde?
What is your favorite memory of Clyde?
How did Clyde inspire you?
What made Clyde so unique and special?
Beth Lemkau
Dec 28, 2017
Clyde and I had offices next to each other for years. My granddaughter and his daughter Fawn were friends and they spent a lot of time together. Clyde was also a good friend of my family. He will be missed.
Terry Kautz
Dec 28, 2017
I have many great memories of working with Clyde. With his positive attitude, great sense of humor, and strong work ethic it was always a pleasure to spend time with him. My sincere condolences to his family on your loss... more
Kathleen Marshall`
Dec 26, 2017
To the family of Clyde, We are so sorry about Clyde's passing. It is almost impossible to think of him being gone. He and Ron worked together for Kent Feeds and was a valued employee. He always went the extra mile an... more
Dale & Shirley Johnson
Dec 26, 2017
Our deepest sympathy and comfort to Galina, and to all of the families. May your memories help to ease the sorrow. It was a pleasure to have know Clyde thru Irina. Dale and Shirley Johnson, Galena
Jay & Carol Feddersen
Dec 24, 2017
I am honored to have been part of Clyde's life and to have known him as a dear friend. The man lived life to its fullest. I will truly miss our late night conversations we have had over the years about businesses, life, ... more
Sam Vos and Janet Strickland
Dec 23, 2017
Our hearts are so sad at this time, Clyde was a dear longtime friend of Sam's. The fun times they had will always be treasured memories at our house. Our thoughts and prayers to his Wife, Daughter and extended families.
No Videos Yet

Add one now
Clyde M Klein's online obituary has been made permanent courtesy of Obitio Online Obituaries.