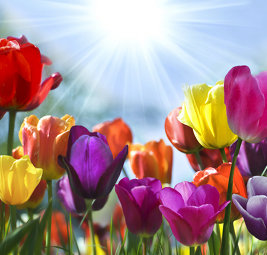 Joan M. McAreavy
October 17, 1926 - January 3, 2018
JOAN MC AREAVY
MUSCATINE, Iowa -- Joan McAreavy, 91, of Muscatine passed away on Wednesday, January 3, 2018.

The family will celebrate her life with a private Mass. Memorials may be made to Ss. Mary and Mathias Parish. The Ralph J. Wittich-Riley-Freers Funeral Home is in charge of the arrangements. Online condolences: www.wittichfuneralhome.com


Joan is survived by her husband, John; and her children, Susie, Katy, Mary, Martha, Brian, John, Joe, Tom, Julie, Amy, Doug, and Molly, and their spouses and families.
... Read More
No Photos Yet

Add one now
What will you miss most about Joan?
What is your favorite memory of Joan?
How did Joan inspire you?
What made Joan so unique and special?
Julie Long.
Jan 14, 2018
McAreavy family, I am so sorry for the loss of your Mom. My Mom and I visited with Joan a few times while she was at Lutheran Homes. She was always happy and fun to talk to. Prayers for you all!
mary Schroeder lemkau
Jan 14, 2018
What a great family she leaves behind. John was a teacher of mine in the fifties and brother Gregg was a friend of he and your mother. Our condolences to all of you!
Pastor & Mrs Al Halpain
Jan 8, 2018
So sorry for your loss. May God bless your family during this time.
Lisa Cunningham (yerington)
Jan 8, 2018
Our family too was neighbors back in the day. Many memories of the family. So sorry for your loss.
Sandy Diercks Beason
Jan 7, 2018
So many years go by as we live our lives and then you hear a name and the flood of fond memories all come back to you. God bless all of you and thank you for letting me share some of your family fun times. You are an ama... more
Peg Diercks Paulsen
Jan 7, 2018
The McAreavy family was such a big part of my childhood as we were neighbors on Newell Ave. So many wonderful memories. Sending lots of love and hugs to the family. Thanks for letting me share in the fun of your awesome ... more
No Videos Yet

Add one now
Joan M. McAreavy's online obituary has been made permanent courtesy of Obitio Online Obituaries.