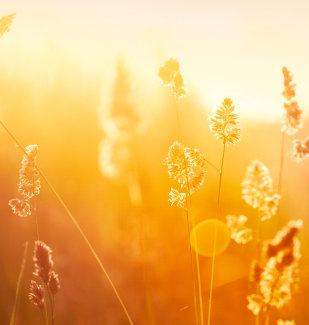 Merle V. Manley
August 28, 1946 - February 15, 2000
MUSCATINE - Merle V. Manley, 53, of 2414 W. Fulliam Ave, died suddenly Tuesday morning, Feb. 15, 2000, at Unity Hospital. A Memorial Service was at 11 a.m. Saturday, Feb. 19, 2000, at the Zion Lutheran Church, 517 Sycamore St. Rev. Paul Ostrem officiated. A Military Service will be provided by the combined squads of the American Legion and the V.F.W. A luncheon will follow the memorial service at the church. A Memorial Committal Service and burial will be held at 11:30 a.m. Tuesday, Aug. 8, 2000, at the Soldier's Section in Greenwood Cemetery. Rev. Paul Ostrem of the Zion Lutheran Church will officiate. Visitation will be from 3 to 8 p.m. Friday at the Ralph J. Wittich-Riley-Freers Funeral Home. In lieu of flowers memorials may be made to the Merle Manley Memorial Fund. Following his wishes, the body will be cremated following visitation. Merle was born on Aug. 28, 1946, in Muscatine, the son of Elmer A. and Bernice C. Axel Manley. He married Sherry Alter on Jan. 18, 1969, in Muscatine. He was a veteran of the Vietnam Conflict, having served in the 11th Armored Calvary Division. He served in the Tet offensive in 1968 and was discharged in August of 1969. He was a life long member of the Zion Lutheran Church; he also belonged to the Muscatine Education Association; the Iowa State Education Association; and the V.F.W. He taught in the Muscatine Community School System since 1973 at Central Middle School. He loved many different sports and actively coached and played football, basketball, baseball, and track for many years. He enjoyed walking and hiking in the mountains. Survivors include his wife, Sherry Manley of Muscatine; a son, Michael Manley of Longmont, Colorado; a daughter, Michelle Manley of Muscatine; a granddaughter, Katie Manley of Muscatine; his mother, Bernice Manley of Muscatine; three brothers, Dave Manley and his wife, Leanne, of Muscatine, Gary Manley and his wife, Sue, of Erie, Colorado, and Richard Manley and his wife, Yenette, of Charlotte, North Carolina; and one sister, Joan Lane and her husband, Richard, of Muscatine. He was preceded in death by his father, Elmer in 1994. ... Read More
No Photos Yet

Add one now
What will you miss most about Merle?
What is your favorite memory of Merle?
How did Merle inspire you?
What made Merle so unique and special?
Katie Manley
Dec 18, 2008
He was the best grandpa anyone could ever have. He would take time from his life to help others. you were so great, no one will ever forget you!!!
katherine manley
Jul 10, 2005
I really rember him as being the best grandpa ever. he and my grandma took me every were. he was the best. I LOVE HIM VERY MUCH.
Jason Kemp
Apr 6, 2000
I remember Mr. Manley when he was my basketball coach when I was at CMS in the mid 80s. He seemed like a mean guy at first, but he was a fair and friendly to all. I was surprised to see pass on so soon, and it'll seem s... more
shawn m baars
Feb 20, 2000
My sympathies go out to the family. May your memories of the happy times spent with your Dad, Husband, Grandfather, Brother & Son help you through the difficult times in the future. Shawn M Baars
Cindy Gray
Feb 18, 2000
My daughter, Stacy Beatty, taught at Central with Mr Manley. She thought alot of him and was very sadden by his sudden death. I went to school with his brother Rich and know Joan & Pudge very well. I feel for all of y... more
Tim & Karen Tousey
Feb 17, 2000
With our love and very heartfelt sympathy...We were shocked when we received this very sad news. Hold tight to the fond and wonderful memories that you shared. We are so very sorry....Tim, Karen, Chad, Tim Jr. and Polly
No Videos Yet

Add one now
Merle V. Manley's online obituary has been made permanent courtesy of Obitio Online Obituaries.