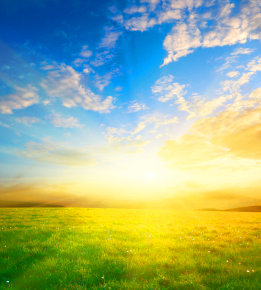 Mary Ann Terrill
August 29, 1936 - February 9, 2018
MARY ANN TERRILL
MUSCATINE, Iowa - Mary Ann Terrill, 81, of Muscatine, passed away on Friday, February 9, 2018, at Lutheran Living Senior Campus.

Funeral Service will be held on Tuesday, February 13, 2018 at 2:00 p.m. at the Ralph J. Wittich-Riley-Freers Funeral Home. Dr. Bruce Ursin will officiate. Burial will take place in Drury-Reynolds Cemetery. Visitation will be from 11:30 a.m. until 1:30 p.m. on Tuesday, February 13, 2018, at the funeral home. Online condolences: www.wittichfuneralhome.com


Mary Ann was born on August 29, 1936, in Lincoln, Illinois, the daughter of Frank H. and Clara C. Harfst Onken. She married E. Lewis Terrill on October 26, 1957, in Illinois City, Illinois. He preceded her in death on November 10, 2010.

Mary Ann worked in the Accounting Department at Kent Feeds for 30 years before her retirement. She was a member of Wesley United Methodist Church, Women of the Moose, Lady Elk's, and the Red Hat Ladies Society. She enjoyed playing cards, flowers, gardening, bingo, and being with her grandchildren.

Those left to honor her memory include her son, Wade Terrill and wife, Beth, of Letts; one daughter, Wendy Fry and husband, Bryan, of Murfreesboro, Tennessee; seven grandchildren, Jacey Miller, Wesley, Raine, and Jordan Terrill, Paige and Peyton Pachucki, and Brady Fry; three great-grandchildren, Clara Cripps, and Aya and Colton Terrill; and one sister, Lois Kerschinske of Fremont, Nebraska.

She was preceded in death by her parents; her husband, Lewis; one son, Tate Terrill on January 25, 2017; one brother, Franklin 'Gene' Onken; and one sister, Marjorie Liesman.
... Read More
No Photos Yet

Add one now
What will you miss most about Mary?
What is your favorite memory of Mary?
How did Mary inspire you?
What made Mary so unique and special?
Cork Battey
Feb 15, 2018
Mary Ann was one of my favorite "gals" in accounting the many years I ran the computer main frame for the company. She "always" went out of her way to help me any time I had a question-definitely my go to girl!! I'm so s... more
JUDY & JIM FUHR
Feb 12, 2018
so sorry to hear of Mary Ann's passing Will always remember her as a joy Rest in pease
Kevin & Brenda Christensen
Feb 11, 2018
Wendy, we are sorry to hear of the passing of your mother. Thoughts and prayers to you and your family.
Jan Ransom
Feb 10, 2018
I was sorry to hear of Mary Ann's passing. I was in her Red Hat Group. My sincere sympathy to the family. I am sad not to pay my respects in person as I will be gone.
Anna
Feb 10, 2018
Wade I am so sorry for the loss of your mother. Prayers for the family. Anna Jameson Gagel
No Videos Yet

Add one now
Mary Ann Terrill's online obituary has been made permanent courtesy of Obitio Online Obituaries.